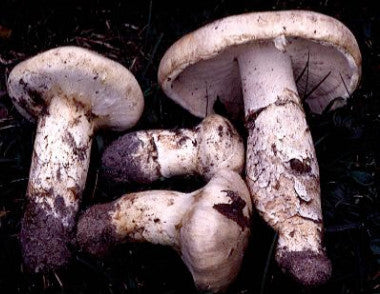 Matsutake are also known as pine mushrooms and are generally uncommon and somewhat difficult to come by. Prices and demand in Japan are very high, and many matsutake are exported from North America to the Japanese market. The matsutake has a delicate pine scent, and the taste is described as somewhat spicy. There are five grades of matsutake, depending on how far the cap is opened. The highest grade has a fully closed cap; the lowest grade is fully open. They must be washed well, as they grow mainly in sandy areas.
This mushroom is available from us only on special order during the November to January season.
Wholesale customers: Please contact us for current availability and pricing.
---
More from this collection