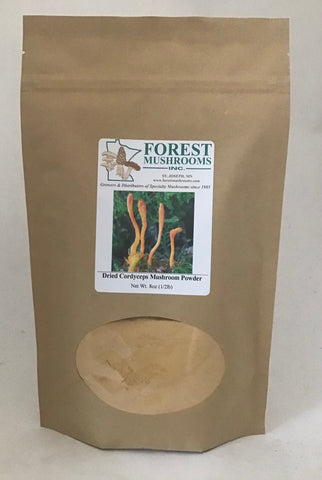 Cordyceps mushroom powder ground from cultivated cordyceps mushrooms.
---
More from this collection
6 star
These mushrooms have changed everything for me, I make tea with these and some other mushrooms as well. I used to have really bad arthritis and bursitis, it felt like hot coals in my bones and the muscle pains would cripple me, even in all that pain I would still go and work all day, I'm a carpentry business owner so I can't call out sick. If I don't work I don't get paid. These mushrooms reversed all the Inflammation and I no longer have any pain at all. 100% gone. No pills, no doctors, no prescription in the past ever worked at all, in fact, they just caused more problems. So now, I drink my tea twice a day and I have absolutely NO PAIN. Thank you Forest Mushrooms for such a life changing gift from our mother nature . Blessing to you all. Love, gratitude and compassion.