Chicken of the Woods
August-October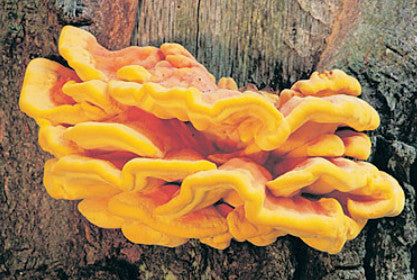 Chicken of the woods is another locally harvested mushroom. It is hard to miss, with its vibrant orange and yellow shelves fanning out on tree trunks. With a dense and firm texture and a taste reminiscent of chicken, they are wonderful in soups, stir-fries, marinades and in place of chicken in vegetarian "chicken" salad. These mushrooms must be harvested while very young and fresh before they become tough and inedible.
Our Minnesota harvesting season is approximately August through October.
Wholesale customers: Please contact us for current availability and pricing.
---
More from this collection