Dried Turkey Tail Mushroom Powder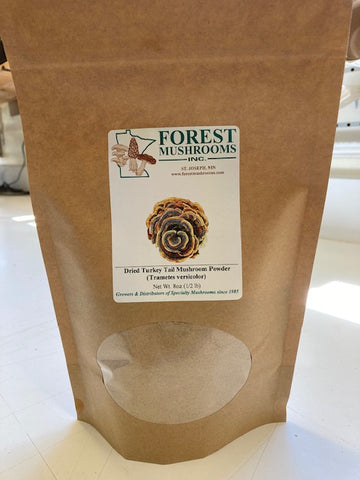 Turkey tail mushrooms. Trametes versicolor. Cultivated, dried, and powdered in China. Shipped in a half pound bag.
---
More from this collection
Great Powder!
The powders from Forest Mushrooms are great in tea and smoothies. Thank you for the great customer service in answering all of my questions.