Hedgehog Mushrooms
December-March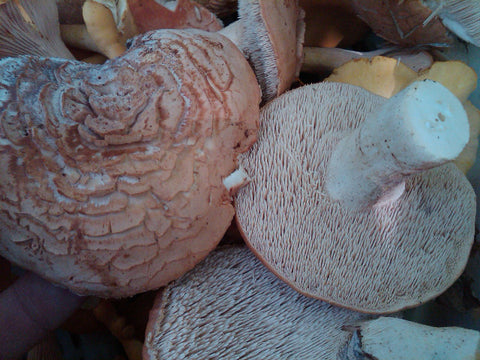 Hedgehog mushrooms are easily identifiable by the tiny spikes under the cap. They are somewhat similar in appearance to the gold chanterelle, and are sometimes used as a chanterelle substitute because of their appearance and because the harvest season starts as the gold chanterelle season ends. However, they are more brittle and are not as fruity in flavor profile as the gold chanterelle.
Tangy hedgehog mushrooms contrast well in pork and ham dishes.
Hedgehogs are collected from December through late February or into March. 
Wholesale customers: Please contact us for current availability and pricing.
---
More from this collection