Oregon White Truffles
November-February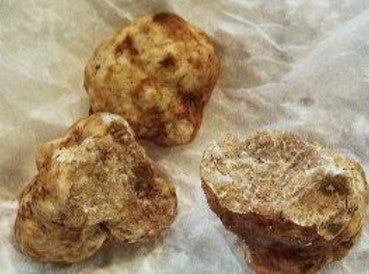 Oregon white truffles also grow in the forests of the Pacific Northwest during the winter months, but they are distinctly different in aroma and flavor than the Oregon Black Truffle. The white truffle is smaller than the black truffle and has an almost benzene-like aroma that is very penetrating.
It is best when used in recipes containing dairy products such as cream sauces or cream soups. Truffles should not be peeled, but instead well scrubbed to ensure that all grit and dirt is removed from the crevices of the truffles. Plan carefully when ordering your truffles in order to use them as soon as possible after delivery; their great aromatic qualities diminish fairly quickly during storage.
The Oregon truffle season is from November through February.
Wholesale customers: Please contact us for current availability and pricing.
---
More from this collection