Dried Organic Oyster Mushrooms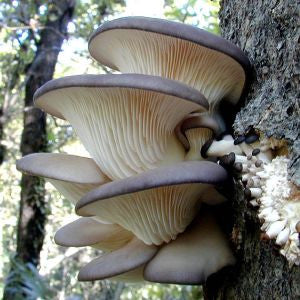 Named for their delicate scalloped shape and subtle seafood-like flavor, oyster mushrooms have a wonderful aroma. They add an appealing shape and texture, as well as a sort of peppery flavor which comes from the uncooked enzymes in the mushrooms. Cooking mellows the flavor, lending them a meaty but tender texture. The versatile "tree oysters" enliven almost any pasta dish, stir-fry, stew or cream soup, and are delicious in omelets and other egg dishes, or as a topping to pizza or steak. These organic oyster mushrooms are a product of China and are USDA inspected.
Free shipping on orders of $75!
($50-$75, 
$5
,  Under $50, 
$8
)
---
More from this collection
Good mushrooms
They taste delicious. The stems don't tenderize well, so I prefer to grind the stems for tasty oyster mushroom powder. This company provides really good products.