Dried Paddy Straw Mushrooms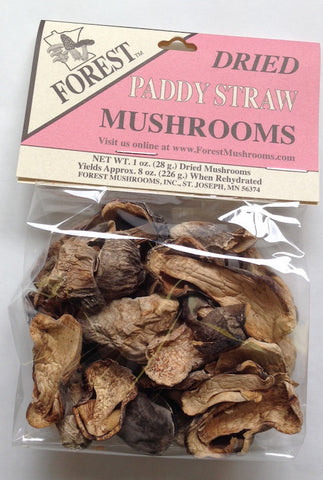 The paddy straw mushroom is cultivated in Asia on rice straw, and is very popular in Chinese dishes such as stir-fry, chop suey, chow mein and Oriental soups and sauces. It has a delicate and slightly earthy flavor, which becomes more intense with drying. The texture is meaty and firm, making it a good meat substitute in vegetarian dishes and also a great addition to stuffings.
Free shipping on orders of $75!
($50-$75, 
$5
,  Under $50, 
$8
)
---
More from this collection
good
This has good flavor, thin so easy to cook, does not take long.
It should be added last in a stew for 10-15 minutes if want to maintain its flavor, else other spices' flavor will take over and its presence in the dish will not be felt.