Dried Organic Lion's Mane (Pom-Pom) Mushroom Extract Powder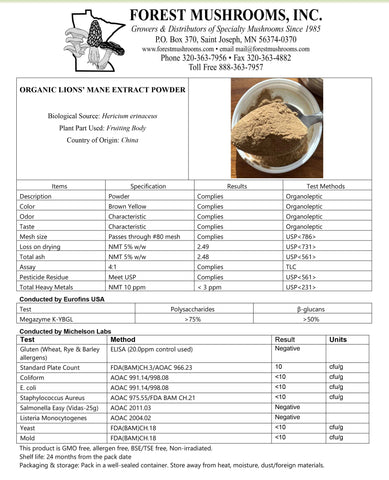 Lion's Mane (Pom-Pom): Lion's Mane mushrooms look like big cotton balls. Because they have no stems, they are a perfect ball of dense, meaty mushroom. The flavor is mildly sweet. These mushrooms were cultivated, dried and powdered before going through the extract powder process.
Our specification sheet for our Organic Lion's Mane Extract Powder is posted above, showing the exact levels of Polysaccharides and Beta-glucans present in the powder.
---
More from this collection