Dried Wood Ear Mushrooms, whole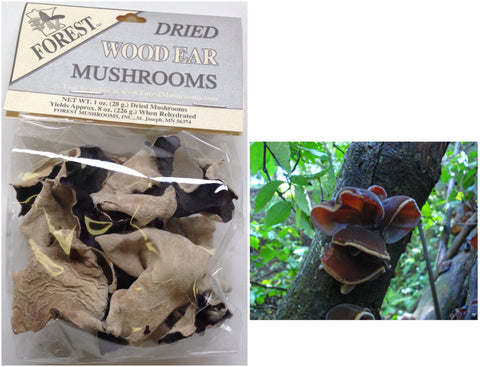 When immersed in water, the curious-looking wood ear mushroom rapidly expands to many times its dried size. Rehydrated and thinly sliced, this fleshy mushroom is a popular addition to many Oriental dishes. Its unusually firm texture and subtle flavor highlights rice dishes, pasta and light Oriental soups. Wood ear mushrooms may also be steamed or sautéed with other vegetables as a side dish.
Free shipping on orders of $75!
($50-$75, 
$5
,  Under $50, 
$8
)
---
More from this collection
Wood ear mushrooms
I am a 1st time customer. My order came promptly, the mushrooms were of the highest quality. I highly recommend purchasing from this company.
Dried Wood Ear Mushrooms, whole